As part of our vision of becoming our clients' most valued insurer, AIG Japan's ACTIVE CARE concept means that we leverage our globally accumulated risk expertise to help our customers identify and reduce risk before it occurs. It also means that we envision a safer, healthier future for all.
In order to truly deliver on our ACTIVE CARE promise and respond to our customers' needs, AIG itself must be strong and healthy, and this extends to our employees and their families. For AIG to remain a risk-resilient company, our employees need to have a balanced, healthy, and vibrant life that allows them to bring the best version of themselves to work while also enjoying life to its fullest. It also means employees need to be risk-aware in their own lives and health-conscious on a daily basis while aiming to reduce risk and prevent unexpected events from happening to them and their families.
To help our employees achieve the above, AIG hereby declares our commitment to creating a work environment where everyone can work in a healthy and positive way, where we strive to increase corporate value and we actively promote health management through the concerted efforts of employees, the company as a whole, the labor union, and the health insurance union. Together, this will bring us all another step closer to being our clients' most valued insurer.
Our Initiatives
Health Seminar: Checking physical fitness and counseling
Seminar for about the early detection of breast cancer
Participate in "Yell Run" hosted by Special Olympics Japan
Participate in Spofest in Okinawa
Smoking cessation program*
*AIG Japan applies the smoking cessation program developed by T-PEC. T-PEC newly developed the program aiming to change smokers' behavior by making all employees understand the meaning of smoking cessation and realize impact on members in workplaces.
2020 Certified Health and Productivity Management Organization Recognition Program (White 500)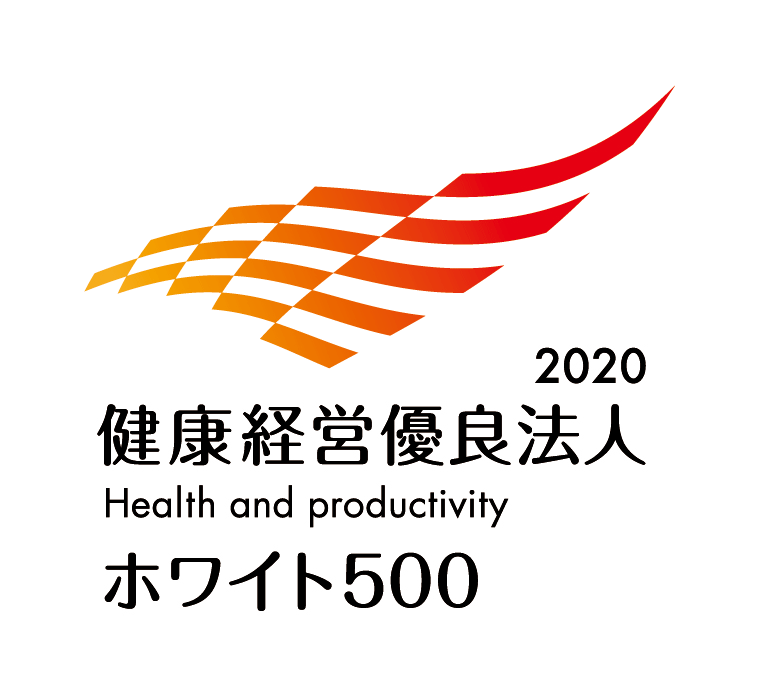 AIG Japan believes that maintaining a healthy mind and body will improve performance and motivation in the workplace. Through cooperation with the AIG health insurance society, improvement of health literacy, efforts to reduce overtime work, etc., AIG Japan has been certified under the Japan Ministry of Economy, Trade and Industry's (METI) 2020 Certified Health and Productivity Management Organization Recognition Program (White 500*) for the third consecutive year.
*The certification extends to seven entities within the AIG Japan group (AIG Japan Holdings, AIG Sonpo, American Home, AIG Partners, AIG Business Partners, Techmark Japan and AIG Harmony.