AIG is committed to Diversity, Equity and Inclusion and embraces and supports our employees' differences in gender, age, nationality, sexual orientation, family or marital status, mental and development abilities, and other characteristics that make our employees unique.
The diversity of our people is one of AIG's greatest assets and brings us great pride. Our colleagues show us how to better understand our clients and each other while diverse thoughts and perspectives increase our ability to be innovative – a key part of our strategy.
This is why, as a part of our effort to build the AIG of the future, we continue to focus on fostering a culture of inclusion – where everyone feels they belong and can be their authentic self – which helps us attract, develop and retain diverse talent and meet our business goals.
Gender Balance Policy
AIG Japan's Gender Balance Policy includes a number of best practices in order to help us to drive a better gender balance at all levels within AIG Japan, and to help ensure that AIG is using the breadth of talent most effectively and that we have visible role models.
Women at AIG Japan
AIG runs several programs to support the development and promotion of women. Through these programs, participants come together from different parts of the business to increase their skills in areas such as leadership, problem-solving, and presentation skills. Many participants then apply what they've learned to advance their careers. Initiatives like the Women in Leadership Learning (WiLL) program and in-house groups such as Women in Distribution (WinD) and Global Women in Technology (GWIT), which focuses on the engagement, education and empowerment of women in technology, are run by and for women.
Supporting working parents and those who are involved in nursing care
Dedicated information and benefits are available for employees who provide child and nursing care. Depending on their situation, employees can select policies and benefits that support them in managing their work and personal lives. To encourage active participation in childcare, working fathers are also eligible for parental time off (paid leave).
Young Professional Development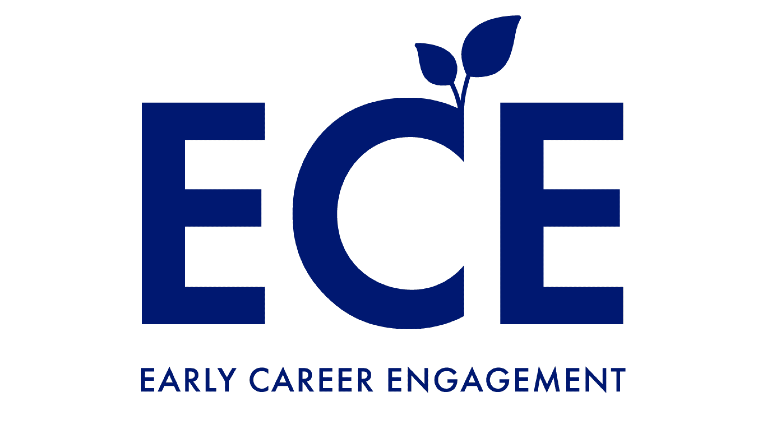 Young professionals who join AIG – from new graduates to early career professionals – have various opportunities to take part in training programs in different stages of their careers. The Early Career Engagement Program is one program that was created to support, connect, and provide learning opportunities for young professionals in the first 5 years of their career with AIG. The program is structured in a way that it is led by young people, for young people and it allows for young professionals to create connections and share information with colleagues across the organization.
LGBTQ+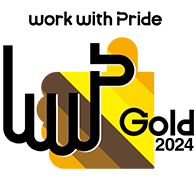 AIG is dedicated to fostering an inclusive workplace for the LGBTQ+ community, including equal access to employee benefits such as congratulatory and condolence benefits for LGBTQ+ employees.
Since 2016, AIG Japan group companies have received the PRIDE Index Gold rating in work with Pride's annual "work with Pride" assessment. Please visit the  Awards and Recognition Page  for more information.
People with Disabilities
AIG strives to ensure an inclusive workplace and promotes the employment of differently abled people. In Japan, AIG Harmony, a Special Subsidiary Company, offers a variety of support services for AIG Japan group companies. AIG Harmony's aim is to create value through the collaboration of people with and without disabilities, while also respecting everyone's individuality and offering meaningful work and skill-building opportunities.
AIG Japan is proud to have two para-athletes as part of our team. Both are National Team Special Support Members currently aiming to participate in the 2024 Paralympic Paris Tournament for wheelchair rugby. Listening to their life stories as well as learning more about their rigorous training and tournament schedules and supporting their success in wheelchair rugby competitions offers an opportunity for all of us to deepen our understanding of diversity and learn about the lives, possibilities and challenges of people with disabilities.
Employee Resource
Groups
Our Employee Resource Groups (ERGs) are made up of employees who come together based on a shared dimension of diversity. Our ERGs are open to all employees and are a cornerstone of our Diversity, Equity & Inclusion efforts – they create a culture of inclusion, engage employees and help create a sense of belonging.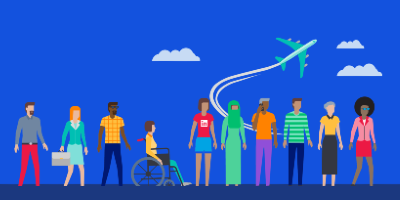 Employee Resource Groups (ERGs)
Current Employee Resource Groups (ERGs) Across the Globe
Asian Leadership Network
Black Professionals & Allies
disAbilities & Allies*
Generations
Interfaith
Language and Cultural Exchange*
Latino Network
LGBTQ+ & Allies*
Multicultural
Middle Eastern
Veterans Leadership Network
Women & Allies*
Working Families*
Young Professional*
* Japan ERGs