AIG supports employees in countries all over the world to actively participate in local volunteer activities. Also, AIG combines its strength from across the globe to develop programs to work on shared problems.
AIG Volunteer Month
At AIG every year April is Volunteer Month, and employees are urged to positively engage in volunteer activities.
2018 activities:
Beads of Courage Workshop
A program that allows AIG Group employees make colorful bead bracelets as gifts for children fighting illnesses to mentally support them as they face significant challenges or undergo long-term treatment.
Farming volunteers at Tokyo Terra Farm
At Tokyo Terra Farm run by Hinode Volunteer Center, an NPO aiming to allow people with disabilities to work on a farm, AIG Group employees and family members assist with activities difficult for people with disabilities
Volunteer activities at "Kibounoie" Child Care Facility.
At Child Care Facility "Kibounoie," AIG Group employees work together with the children to plant a home garden.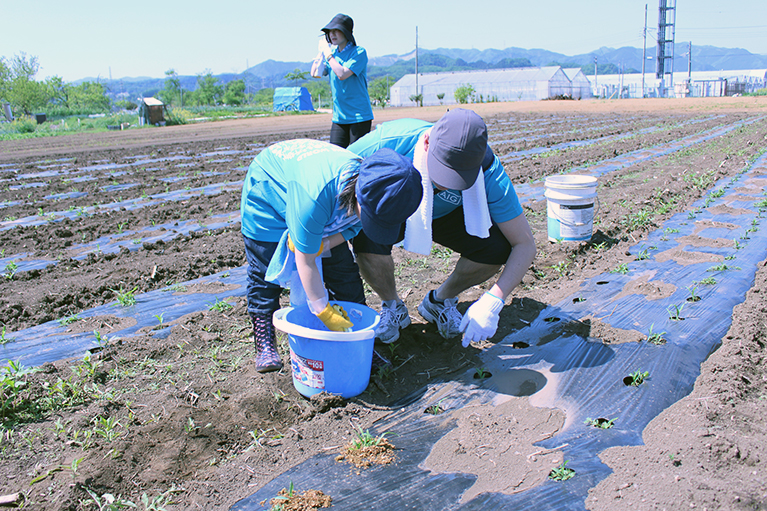 AIG KidZania Night!
AIG Group holds a sponsor day event "KidZania Night!" at "KidZania Tokyo" and invites children battling serious illnesses, such as pediatric cancer, along with their families. Employees and their families volunteer their time and participate as support staff.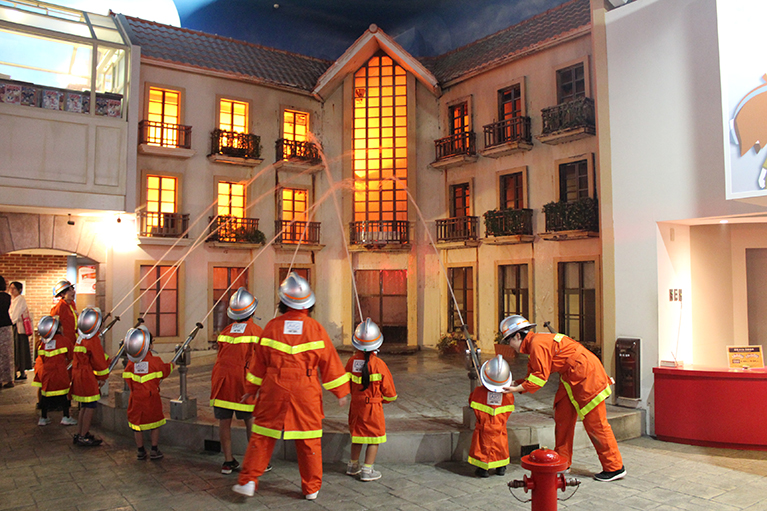 Activities shared around the world
Clothes for someone in another part of the world to play sports!
Wear A Sports Shirt Day
In 2017, AIG Japan began to participate in "Wear A Sports Shirt Day" that AIG offices around the world take part in and collect sportswear from the offices across Japan to donate through an NPO that collects unwanted clothing to support developing nations.

Family Road Safety
AIG develops activities to reduce traffic accidents especially in Asian countries. In Japan, AIG holds road safety awareness events for parents and children. Through the driving experiences, children learn about road rules from the perspective of drivers, nearby risks, and awareness of daily road safety.