At AIG, as a company that provides property insurance in Japan, where there are so many natural disasters including earthquakes and typhoons, we have programs to mitigate losses during disasters, and to support disaster prevention efforts at the community level in each region.
"MORI NO PROJECT" to Protect Lives and Prevent Damage
AIG General Insurance Company has been co-sponsoring the tree planting work for the Great Forest Wall Project, a public interest incorporated foundation, since 2014, and engaged in several initiatives as the "MORI NO PROJECT". In addition to AIG Group employees, many members of the Hojinkai have been participating, engaged in all kinds of volunteer activities.
Please see the official website below for more information on the project.
https://morinoproject.com/about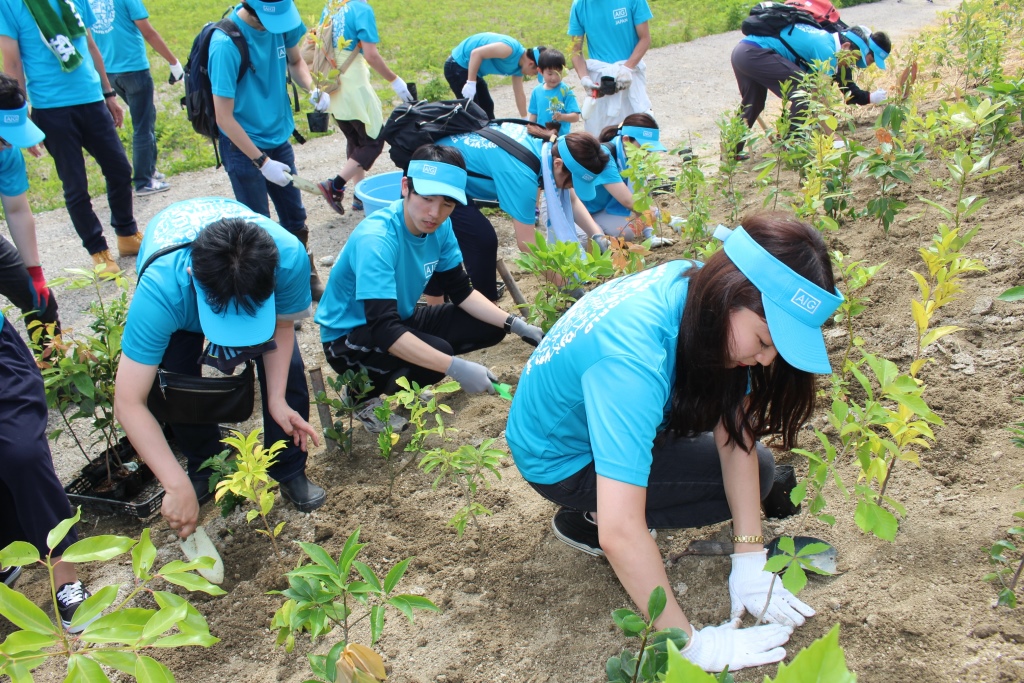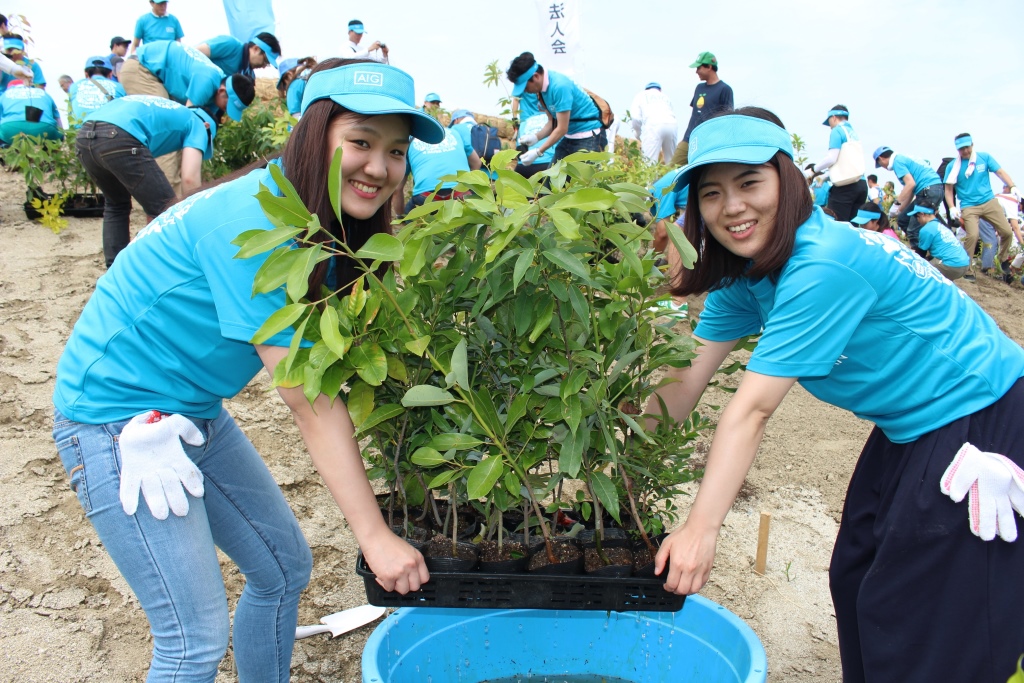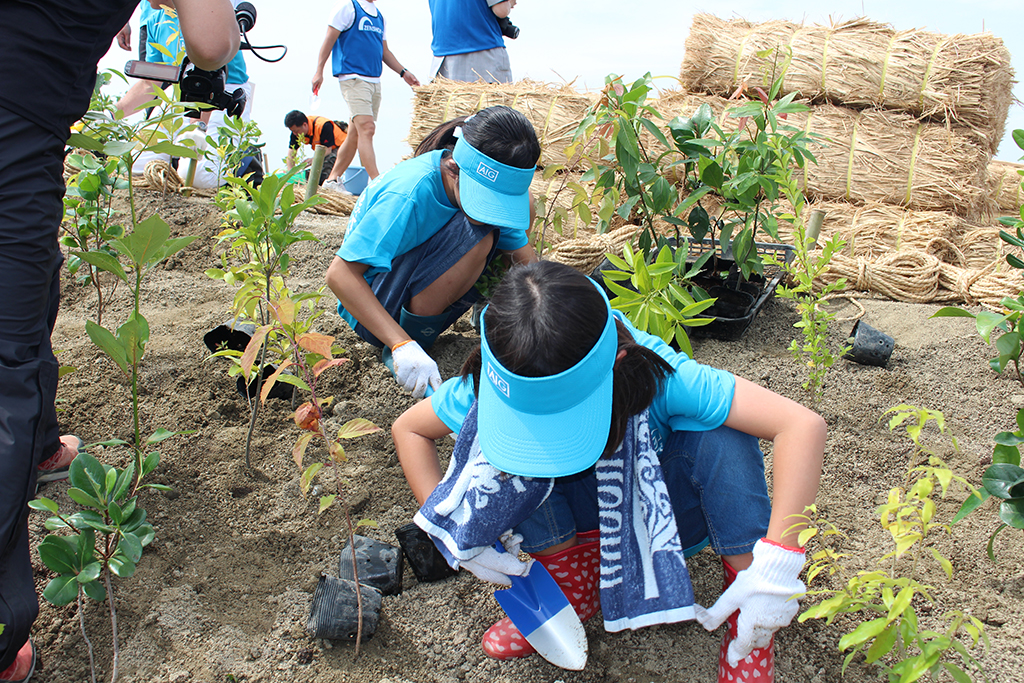 Employee Volunteer Activities during Large-scale Disasters
At AIG Group, there are employee volunteer activities related to disasters such as earthquakes and torrential rains. There are also activities for sending donated funds and materials for emergency aid and for restoring livelihoods.
Disaster Prevention Activities at Local Communities
AIG Group provides educational and awareness content such as game-format disaster prevention picture story shows, in order to get help with disaster prevention in local communities.
Disaster prevention picture story shows are made in conjunction with the NPO Plus-Arts, and are different from conventional story shows which are read to listeners, as the stories include intentional errors that children who are watching can look for in an interactive, participative format. While children can enjoy looking for the errors, the paper story shows allow them to learn about how their family can prepare for earthquakes, and to be conscious of disaster prevention.
In the participatory disaster prevention events that Plus-Arts holds in each area, we request the inclusion of Iza! Kaeru Caravan! as one of the activities for company volunteers to join.
AIG Group also participates in the "Always Earthquake Project," and distributes corporate novelty goods such as the AIG original "Disaster Adviser" which introduces methods to use plastic bags and other items used in daily life for different purposes during a disaster at all kinds of occasions.
Activities to Communicate Japan's Disaster Prevention Activities Overseas
As a company with a global presence, AIG Group uses lessons learned from past disasters in Japan, to support activities to use those experiences for disaster prevention and to help disaster areas overseas.
AIG Japan Holdings cooperated in holding the Earth Manual Project Exhibition in Kobe in 2013 to introduce the programs for disaster prevention and recovery all over Asia and in setting up its website in Japanese and English. The exhibition traveled all over Asia and to the US after that.
At the United Nations World Conference on Disaster Risk Reduction, held in Sendai in 2015, we supported translation and interpretation of the contents of the exhibit and symposium of a public forum, "Citizen Cooperation and Disaster Prevention" for dissemination in English.